There is a very special journey which will take you to the city of Puerto Varas, in Chile, via the lakes. It is, simply put, a fascinating trip!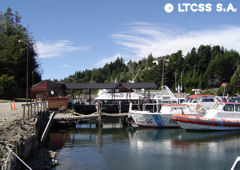 The excursion departs from Puerto Pañuelo, only 25 km. from Bariloche. You sail across Lake Nahuel Huapi, then turning to the west through the Blest branch.
This great sightseeing tour can be completed in one day only (as it takes about 12 hours to complete).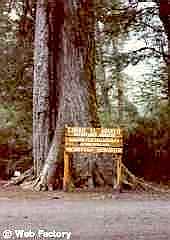 The traveller can take a look at Sentinel Island, where Perito Pascasio Moreno's grave is. A bit later you will be arriving in Puerto Blest. Here, there is an old and charming hotel with a restaurant, and you can take a stroll up to Los Cántaros waterfall. Afterwards, a short bus ride, during which you have the chance to admire a huge tree called El Abuelo (grandfather), takes you to Puerto Alegre, 5 km. ahead.
At this point you will embark to sail across Lake frías, a place of silence, fantasy and huge mountainous walls that will surely make you experiment with the echoing effect. The trip is short, ending in Puerto Frías. You are in the very frontier with the Republic of Chile right now. The journey restarts, this time on a bus, to finish this first leg in Peulla. Then you will sail across Lake of Todos los Santos, then continuing by bus and bordering the south margin of Lake Llanquihué. And finally…you will get to Puerto Varas, final destination of this magnificent tour.
Note this Tour may be done the other way round also (starting in Chile and finishing in Bariloche, Argentina).