The monument Cristo Redentor is located within the reserve of Aconcagua Provincial Park. It is a sculpture of approximately ten meters of height and the first Monument to International Peace between Argentina and Chile.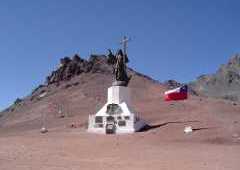 It has an emblematic and stirring inscription at its feet: "these mountains will collapse before Chilean and Argentinian brothers break the peace sworn at the Cristo Redentor".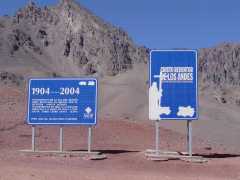 It is an image of Jesus Christ of Nazareth, with his right foot on the globe and a cross in his left hand, watching and following the limiting line between Chile and Argentina.
And ideal would be doing this route during the warm months of the spring and summer, since not always does the climate allow the ascent through the escarped rock highway. During these months, it becomes a pleasure visiting this natural reserve. All types and kinds of flora bloom rather feverishly here, offering a celebration of colours that you will be able to observe, as a small wall, by the foot of the hills.