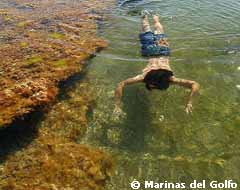 leaving las grutas and continuing towards the south for 3 km. you will find a rock formation resembling a ship.
The ideal time to visit it is during low tide, since it is relatively easy to find under the rocks small octopuses and also mussels.
Maybe that day you will be able to taste your own capture!