Patagonia is always seducing, with its large extensions, its magical scenery of plateaus, sea, mountains, lakes and rivers. But also with its affectionate people and with a few non-natural attractions, as is the case of the Old Patagonian Express, better known as "La Trochita". This 1922 picturesque steam train receives this name because of its narrow gauge of only 75 cm.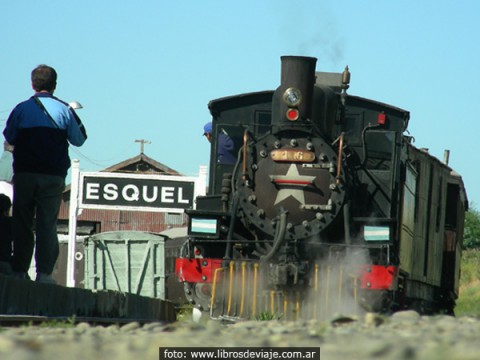 Riding on this train is like neglecting the passing of time and losing oneself in a children's tale of the early twentieth century. The small proportions of this means of transportation make us think we are traveling on board of a toy.
The Old Patagonian Express is one of the most famous trains in the world. It's a unique historical and cultural heritage, drawing railroad fans from all parts of the globe. When it was born, it used to operate as a social train joining Esquel (Chubut) and Ingeniero Jacobacci (Río Negro) along its 402 km (250 mi) rails, until the engine stopped working in 1993. In 2006, La Trochita was brought back to life for tourism purposes.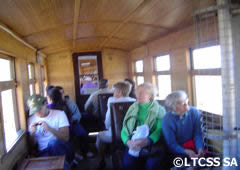 Nowadays there are two routes for tourism, running through impressive Andean foothills and plateaus. The tour more frequently used, begins at Esquel and ends in Nahuel Pan (Chubut). Its 40 km (24.8 mi) per hour speed gives us the absolute show of the wonders of the Comarca de los Alerces.
The wooden wagons have capacity for 20 people, and in each one there is a salamander stove to make the place warmer when the weather requires it. Its windows are not just windows: they look like mobile paintings, cinema sceneries of natural beauties that not even the most prodigious artists could imitate.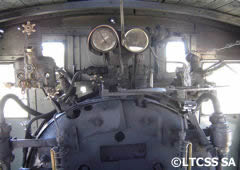 Each whistle is a pleasure and an emotion as deep as feeling the locomotive steam disappearing in the wind. When crossing routes, car drivers get off to the road and wave at the waving passengers on the train, as if they were accomplices of this Patagonian treasure running on rails.
After an hour's trip, it arrives at the Nahuel Pan station, a small Mapucheaboriginal community. Almost one hour is enough to enjoy the little houses in town, the craft houses, and the must-see Museum of Original Cultures.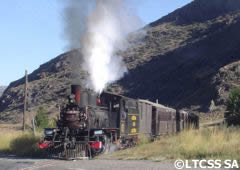 Additionally, that stop offers the possibility of going through the entire train up to the locomotive, whose engine seems to be taken out from another time.
When we get off the train, at the end of the tour, we have the feeling of having lived an experience into the past on this beautiful and mythical land. Just another view of the Argentinean Patagonia.