Besides "classic" excursions there is much more to do here at Bariloche:

–4 Tracker rides: It is possible to hire excursions with a driver as well as do them on your own, but in an organized fashion. Best seasons are summer and fall. Although there are no fixed schedules you can easily find out dates on local media. There are two excursions which are particularly recommendable.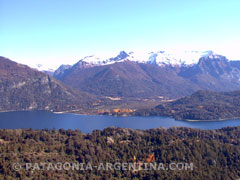 One of them is a ride to Lopez Hill, passing by Swiss Colony and reaching an altitude of 1,400 meters above sea level. Breathtaking landscapes guaranteed.
The second option is to depart towards the east (the plateau). From there you can see the magnificent Andes, visit caves and archaeological sites.
-Cerro Viejo Eco-tourist Park: It is situated very close to Bariloche (a 10 minutes walk), on the foothills of the Runge. There is a ski lift that takes you to a lookout point and then you can descend via a mountain path, where there is Flora interpretation, up to an Arrayanes Wood. Finally, at an old wooden barrack where one of the first ski factories in Bariloche used to operate, you can visit the Mountaineer Museum, an ideal place to learn about the ski pioneers and related facts.
–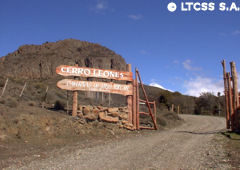 Cerro Leones Park: It is an old hill, some 15 Km. from Bariloche, on the east border of Lake Nahuel Huapi. At this place there are caverns that served as homes to the most antique aborigines that populated the area. In order to reach them you need to walk along a 130 m. tunnel. In the center of the mountain there is a water spring forming a small lagoon; it is a place full of magic surrounded by rocky paintings. The paths are accessible for all the visitors and there is also the chance of renting a horse. Needless to say, the views from the top are simply fantastic.
-Horse rides: There are a lot of possibilities for this activity nearby Bariloche. Bear in mind that a minimum group (4 people generally) is required in order for the horse rides to run. The most popular rides, and the ones that most of the local companies offer, are:
1)Across Manso River: Whole day excursion, lunch included.
2) Across River Ñirihuau: Whole day excursion, lunch included. There is also an option to do a half day excursion.
3) Across the steppe with Fauna watching: Whole day excursion, lunch included. There is also an option to do a half day excursion.
-Paragliding: The altitudes surrounding Bariloche make it a paraglider's dream. But you can also make your "debut" as a beginner, in a baptism flight over one of the most incredible landscapes in America.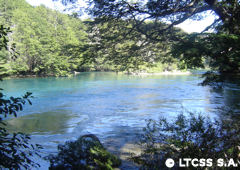 -Rafting: Summer months are the most adequate for taking these fast water currents. Generally, the rafting season begins in November, when the Andes rivers augment their volume due to the thaw. Rivers Limay and Manso are the favorite among rafting lovers for different excursions:
Lower Manso:
This is an excursion for all the family (Class II and III). there are sand beaches surrounded by Andean woods. It is a whole day trip.
Medium Manso:
this one requires previous experience (Class III and IV). Plenty of action, cascades, waves and a famous toboggan. Lasts half a day.
Manso to the Borderline:
This one combines rafting and trekking, in order to get as far as the border with Chile sailing across narrow glens amidst exuberant vegetation. Although no previous experience is required, you have to be in good shape. Class III and IV. Lasts all day.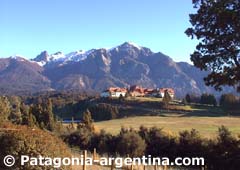 -Golf: The season for golfing in Bariloche extends from September to May, when the fall rain season comes in. There are many tournaments, for all levels of expertise. It is possible to play golf at:
Llao Llao Hotel & Resort: located on Km. 25 of Exequiel Bustillo Avenue, it has got one of the best courts in Argentina, with 18 holes. And the surrounding landscape is simply irresistible.
Pinares Golf Club: Also on Bustillo Avenue but on Km. 14, it has got 9 holes.