The Humahuaca Gorge, a World Heritage Site is a mixture of landscapes, history and culture unique in the world. Inca towns, routes of oasis in the middle of the Puna, multicolored hills, music and traditional dishes await. Do not miss it!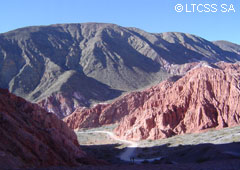 This excursion will not only take you to know a landscape that will stay in your memory forever, but also it will make you live one of the most impressive experiences of your life. Not by coincidence the Gorge of Humahuaca was declared "World Heritage Site" in 2003 in the category "Cultural Landscape" by UNESCO.
Ten thousand years of history are still alive in this spectacular valley of 155 kilometers in length, that allows the transit through the high and inaccessible Andean Puna.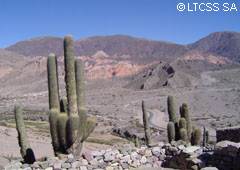 The Incas used it as a route of conquest during their empire, the Spaniards who came soon adapted their rock roads and continued using their little villages as forced stops in their way of commerce of Alto Peru.
To visit today Tumbaya, Purmamarca, Maimará, Tilcara and others of those typical towns is to feel like part of a millenarian history, is to enter in a different time.
In crossing by these towns you will visit the 'Pucará de Tilcara' and its Archaeological Museum. In Uquía, the typical church and in Purmamarca, the Hill of the Seven Colors. When arriving at Humahuaca you will get to know the Independence Monument and the Church, besides taking a walk by its narrow and stoned streets, with lights and houses made of mud and straw,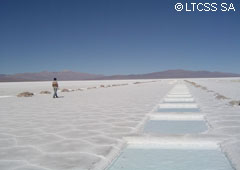 impeccable sample of the colonial time, at which it was one of the most important commercial centers of this route.
There is free time for lunch and soon, in the evening, you return to Salta stopping first in San Salvador de Jujuy for a sightseeing of its historical monuments.
Note :
The Gorge is 2939 meters above ocean level, reason why it is recommended to walk with slowness, to avoid the unpleasant symptoms of the "apunamiento", a malaise caused by the diminution of oxygen. The thermal amplitude is very vast: 38ºC by day and -10º C at night. Anticipate this when deciding what clothes you will take. The total duration of the excursion is 14 hours. The approximated departure time is 7 AM. and the return is around 9 PM.