1.5 km away from center city you can find this charming chapel built in the Forties by Alejandro Bustillo.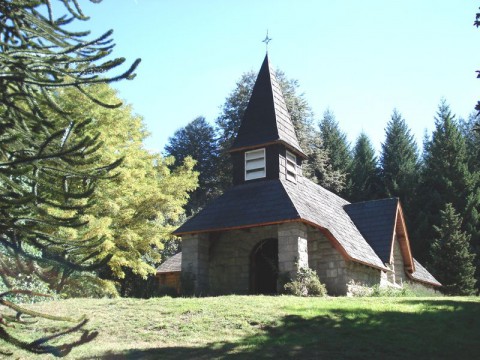 It's built in wood and stone with wooden roof tiles (alerce) and beautiful Italian vitreaux.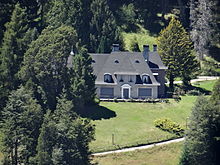 Nearby, in the middle of a thick forest, stands El Messidor, an incredible residence that belongs to the government of the Province of Neuquén.
Its style resembles a French castle, and was also built by architect Alejandro Bustillo. Many world personalities have stayed in this residence as government guests.