Itaipú Hydroelectric Dam is located to the north of Foz do Iguaçu, in the border between Brazil and Paraguay. It is one of the largest in the world.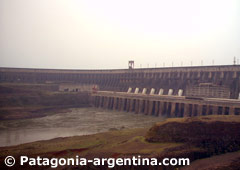 There is a visitor's center where an audiovisual show is presented regarding the construction of the dam. There is a beautiful view of the Itaipú Lake.
You can take this excursion any day except for Sundays and Holidays.