This is an area away from the beach circuit.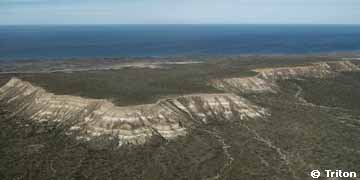 These are rock formations in the middle of the Patagonian plateau that constitute a panoramic lookout point. An excellent photographic safari.
The tour operators in Las Grutas offer you this tour on a 4wd vehicle and also on horseback. This is a purely a Patagonian experience.