To walk around the city of Bariloche is the best way to know the details of a very special city in the heart of Patagonia.
You can begin the tour of the city of Bariloche with a visit to the Cathedral Nuestra Señora del Nahuel Huapi. The building was projected by architect Alexander Bustillo and it was never finished. Nowadays its access is used as a chapel. It has got interesting vitraux that tie religious subjects with Patagonia.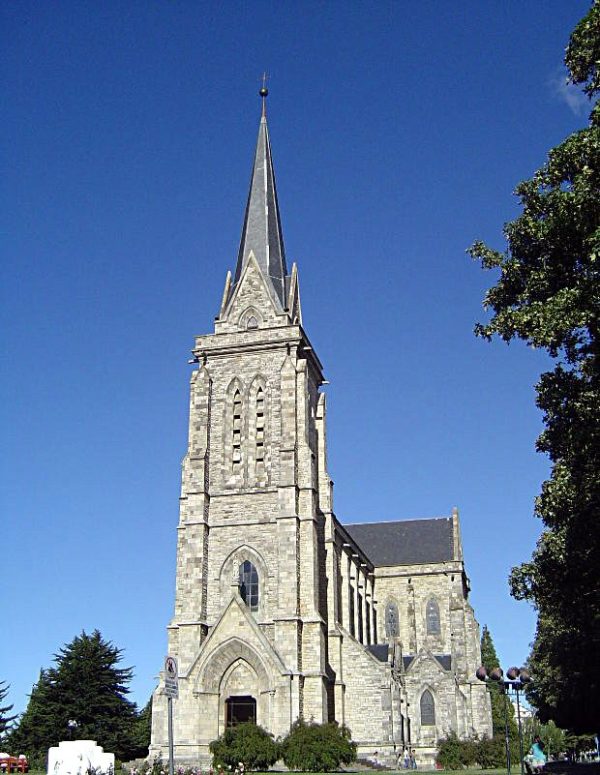 Then, after passing Puerto San Carlos (a place for embarking in lacustrine trips where there are also places to eat and attractions for kids) you arrive at the Civic Center. This is the most representative spot in the city. With its Swiss style, arcades and horseshoe shapes facing the lake, was opened in year 1940 by National Parks. Its buildings lodge the City Council, the Tourism Secretariat, the Police, the Patagonia Museum, the Library and the Emilio Frey Venue where cultural events and art exhibitions take place.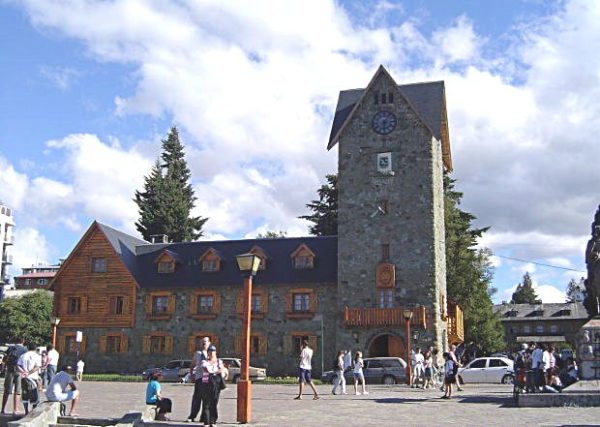 At the Council Building there is a Clock Tower that shows, at 12 and 6 PM, a parade of symbolic figures: aborigines, priests, soldiers, and settlers .
Afterwards you can walk along Mitre street, the main commercial area of Bariloche. It is very interesting to observe the style of the buildings along its first blocks, trying to maintain the "Bariloche architecture": Stone and wood, arcades, balconies and eaves all around.
When you get to Bechstedt Street, you will see long stairways to your right which you can traverse in order to visit one of the most antique buildings, the Chapel of the Immaculate which has been declared a Historic National Monument. Built in year 1905, its first placement was not here but on Moreno Street. It was moved to its current location, a true lookout point to the city, during year 1973 using rails.
It is also recommended that you visit the Walk of Nations (Paseo de las Colectividades) with its Flags Plaza which gathers all the flags of the different immigration currents that populated Bariloche.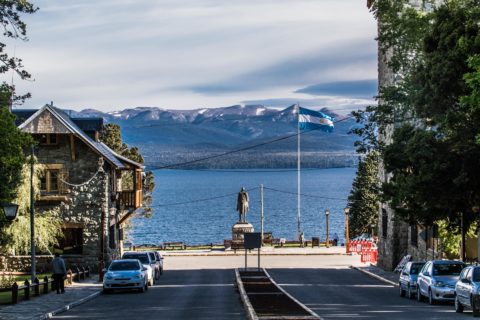 Later, you can take Perito Moreno Street, going back to the Civic Center, where you will see the oldest houses in the city: Casa Marciani, Vivienda Speranza, Edificio Capraro, up to the Council of Nahuel Huapi National Park. Afterwards, a bit to your left on Morales Street the Club Andino Bariloche's building is located. It is a very important social and cultural place also. This walk can be finished walking along Mitre until it becomes San Martin Street in order to get to Worest Casino, featuring an imposing view to the lake.