The imposing and wild south of Mendoza is filled with options for travelers who dare to spend a whole day there. You have to travel several kilometers to get there, but they are worth it.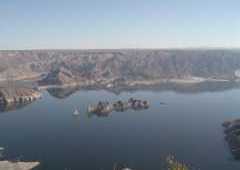 Besides, the route itself is a unique experience, it is sometimes the same as the first part of the route 40 South.
The tour will have the essential ingredients of an utmost adventure: wild nature, the possibility of practicing rafting in the rapids or to navigate aboard the quiet catamaran through the lake of the Los Nihuiles dam and a simple lunch in a cozy place, also.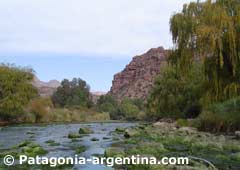 The trip begins through National Route 40 heading towards the south of the province. After going through the Uco Valley, you will get to the locality of San Rafael, which is 232 km away form the capital.
Once you are in the modern city of San Rafael, the second most important city of the province, you can make a number of tours. This is the place where the Atuel and Diamante rivers join, surrounded by the imposing mountains.
The Valle Grande dam, the Cañón del Atuel, the dykes and the lakes of the Los Nihuiles Complex, Los Reyunos, the traditional Villa 25 de Mayo (a village), among many others, are ideal places to enjoy nature with all the peace and quietness the south of Mendoza can provide you with.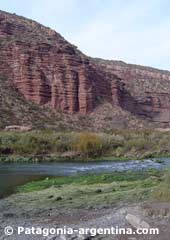 You can get to the famous Cañón del Atuel through a non-paved road. The Cañón del Atuel has its full splendor in a place called "wax museum", where the capricious rock formations known as "geoformas" (geoshapes) show its great magnificence. There you can see the famous Rivadavia's Armchair, The Lizard, The Old People, The Monsters, The Charmed City, The Pauper, The Hanging Gardens, just to name a few.
Some of the options of adventure activities are: rafting, trekking, mountain bike, jet-ski, windsurf, kayak, paragliding and rappel. Some of the most traditional activities are fishing, diving and navigations in catamaran.
Apart from all these natural beauties, there are also many geologic and paleontology-related findings that are worthy of a specialized excursion.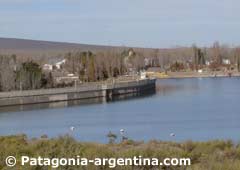 We have to mention the wine cellars of the region in which most of the well-known varietal wines and sparkling wines of the region are produced.