Esquel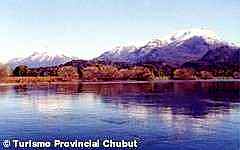 The city of Esquel is the main urban center of western Chubut.
Its origin was formalized with the laying of the telegraph service. The foundation date is the 26th. of February of 1906, when this service was inaugurated.
Together with San Martín de Los Andes, Villa La Angostura, Bariloche and El Bolsón constitute a regional unit called the "Corridor of Patagonian lakes"
Its vicinity to the Los Alerces National Park makes it a point of unrivalled beauty.
Esquel and its zone of influence have attractions and services that call the attention of the traveller. There is a winter center for the practice of ski a few kilometers away called La Hoya.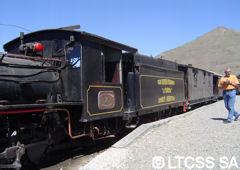 The majestic landscape that treasures forests of millenary alerces, is breathtaking. Endless paths through the mountains, rivers and lakes, that allow us to practice trekking, horseback riding, rafting, fishing and skiing.
From Esquel departs the famous train known as "La Trochita" that travels part of the Andean Patagonia to El Maitén. An unforgettable trip full of adventure and magic.
See Also: Route 40, pure adventure - Lago Puelo National Park - Esquel says NO! - Los Alerces National Park - Fishing in Esquel - Butch Cassidy & Sundance Kid in Patagonia