Los Penitentes
Penitentes is the closest ski resort  to the capital city of Mendoza. With good snow quality, experienced trainers and quality tourist services it is one of the options for skiing in Mendoza province.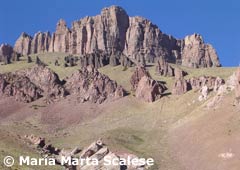 The name Los Penitentes comes from the strange formations in the mountains that resemble a procession of monks.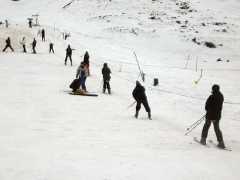 Its Winter Sports Center features 20 slopes of varying degrees of difficulty ranging from beginner to professional. At some of these slopes national and international competitions take place. It has a ski school and a snow garden for the kids.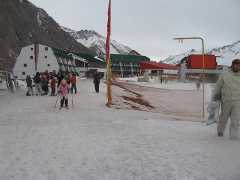 There is also a wide range of accommodation options that go from youth hostels to 4 stars hotels located close to the slopes, allowing you to enjoy the snow all day long.
During summer, walking and climbing in the surrounding hills is possible.
4 days, 3 hotel nights with breakfast. Taxes. Transfers in/out airport-hotel-airport at Puerto Madryn. Excursion to Península de Valdés. Excursion Punta Tombo (penguins colony)
Transfers in/out. 4 days, 3 nights with breakfast. Excursion Perito Moreno Glacier. Nautical Safari. Excursion Estancia Cristina Classic (summer) or Rivers of Ice (winter). Bilingual (Spanish-English) guides. Taxes.
4 hotel nights with breakfast. Transfers in/out airport-hotel-airport at Bariloche. Excursion Small Circuit. Excursion to Victoria Island and Arrayanes' Wood. Excursion to S.M. Andes via the Seven Lakes.