Flavours from Mendoza
Flavours from Mendoza is a complete tour through the surrounding farm area of the city hat will grant you the opportunity of getting to know, and to almost taste, the essence of Mendoza.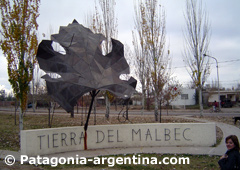 You will leave the city towards Luján de Cuyo valley, known as 'The land of Malbec'. This wine is originally from France, where it wasn't successful. Here it has acquired such quality and strength it became the emblematic wine of Argentina.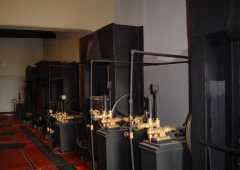 You will first visit an olive oil manufacturer place where you'll witness the process of olive oil production and, then, there is a visit to the plantations.  In addition, you will have the opportunity to acquire olive-derived products along with other typical products in the region such as: dry tomatoes, jams and conserves in general.
Right after, continuing the wine tour, you will get to visit one of the most famous vineyards of the region. Once there, you will receive information regarding the vine culture, its varieties  and the wine production. Towards the end, you will attend a tasting.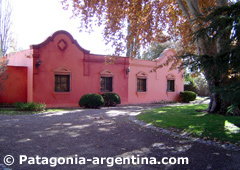 Soon after, you will visit a small, family vineyard: a 'boutique  vineyard' as people call it. The place welcomes you and there will be wines for you to taste. These wines are produced and sold only here or in expositions, you won't be able to find these fine wines in a store.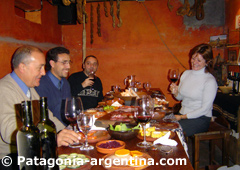 Finally, in the exclusive restaurant of Cavas de Cano, there will be a table set out for you consisting of cold cuts and several other delicious options. This tour is a must, worthwhile even if it is to attend this last tasting of the day.
Note
The departure is due at 9.30 am and the arrival at 4.30 pm.
4 days, 3 hotel nights with breakfast. Taxes. Transfers in/out airport-hotel-airport at Puerto Madryn. Excursion to Península de Valdés. Excursion Punta Tombo (penguins colony)
Transfers in/out. 4 days, 3 nights with breakfast. Excursion Perito Moreno Glacier. Nautical Safari. Excursion Estancia Cristina Classic (summer) or Rivers of Ice (winter). Bilingual (Spanish-English) guides. Taxes.
4 hotel nights with breakfast. Transfers in/out airport-hotel-airport at Bariloche. Excursion Small Circuit. Excursion to Victoria Island and Arrayanes' Wood. Excursion to S.M. Andes via the Seven Lakes.