The tour to the Valleys is a journey through the calchaquí valleys which usually is hired as an organized tour. If you wish to make it on your own, you should know that an overnight stay in Cafayate or some intermediate point of the circuit is needed.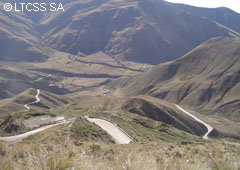 Day 1:
You will be departing towards Cachi at 7:30 am. The way is found in between typical towns and amazing panoramic views at 3.000 mts of high. Passing by, first, the exuberant Gorge of Escoipe and, soon after, descending through Cuesta del obispo whose mountains seem to be carved in velvet. Later, when the Enchanted Valley appears, the straight line of Tin-Tin and Payogasta's towns are reached and crossed in order to arrive to Cachi at noon. There is a scheduled visit to the Museum and the Church while in the location.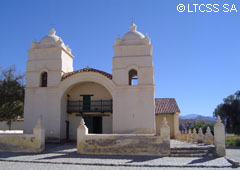 By the afternoon, the trip continues its course heading Seclantás and Molinos, where a stop will be made in order to visit the Vicuñas breeding place and the house pertaining to the last Spanish governor. Continuing the trip to Angastaco you will enjoy the impressive landscape of Gorge of the Arrows.  Finally you will arrive at Cafayate, a place to spend the night.
Day 2: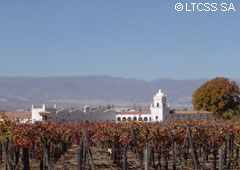 On the following day there is a tour through Cafayate town: you will visit two warehouses and attend a tasting of famous wines. During the return to Salta, the Quebrada de las Conchas (Gorge of the Shells) appears and here the erosion has designed peculiar and reddish forms in the mountains, such as the Amphitheatre and the Throat of the Devil.
You will spend the night in Salta.
Note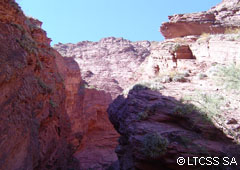 It is necessary to consider that the routes of these provinces are not always passable, either because of the summer rains (January, February) or the ice in winter (July, August).  The circuit might undergo non scheduled modifications due to these reasons.