Ideal for trekkers, this 9 hours long excursion of medium difficulty offers the possibility to access matchless panoramic viewpoints from where you can see landscapes of both Argentina and Chile.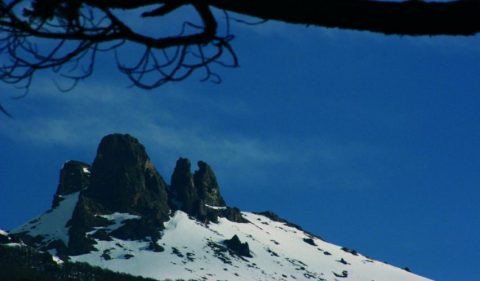 The trail to Cerro Black, even if you only do the first part to the "Naso", is one of the great attractions of Villa Traful. The path starts just a few meters from the center of the city, in the sports area La Portada. There is a sign marking the access, a bit hidden among the trees.
As soon as you enter the path you are surrounded by a forest; afterwards there is an ascent (low intensity), until you reach the stone known as "Naso" because of its shape resembles that of a nose. There you have a beautiful view.
Then you can continue, in a steeper slope with low vegetation, to the "towers" of the hill, from where you can observe the imposing peaks of Lanin and Tronador. All the way long, the views of Lake Traful dominate the landscape.
Once at the top of the hill, you can surround the towers on the left and reach approximately 1900 meters above seal level where there is a monolith.
If you go down to the right you reach the Cerro Monje, with even more spectacular views if the day is clear.
It's a challenging hike and requires a good physical condition. It is mandatory to notify the park ranger before starting the trail.
The first tranche of about 1500 meters is easy and can be done for all the family.