"I-Keu-Khon", "place of the old": this is the name given by the Tehuelches to this magical valley. It is situated on the South margin of Lake Buenos Aires, by Los Antiguos river.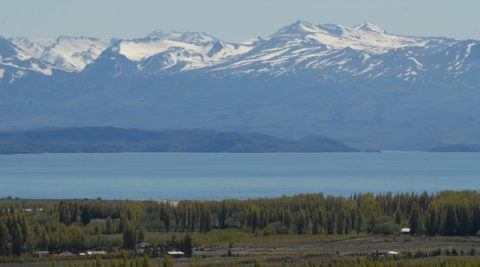 It was deemed sacred by the old Tehuelches, one of the reasons certainly being its particular microclimate, in a latitude that allows for better prediction, as well as a highly productive cultivation of fine fruit, such as cherries, strawberries and raspberries. There are other very important resources, such as honey, apples, peaches, pears and plums; this fact appears like a miracle, taking into account that the region is in the middle of the desert.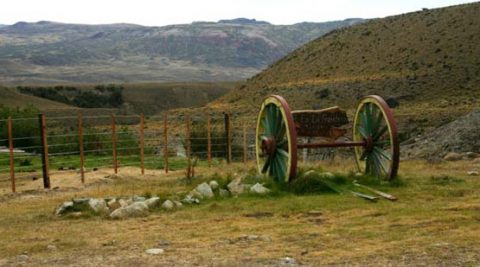 The town's history, as we know it nowadays, started in the year 1921, when an order in council of the National Executive Power created several colonies along the national territories, with the exclusive aim of promoting the population of vast Patagonia. This is how the colony "Leandro N. Alem" was created, giving birth to "Colonia Mixta de los Antiguos" in 1938. Artificial irrigation channels started to be constructed immediately, thus spreading the river's water over the picturesque farms that cover the landscape in green.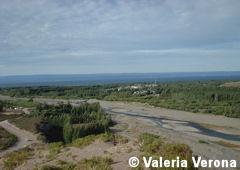 Los Antiguos is located 64 km from Perito Moreno and 893 km from Río Gallegos, the capital city of the province. It is surrounded by the Andes' snowy peaks and the immense Lake Buenos Aires, with an extension of 2240 km, placed second in size in South America after Lake Titicaca. Its blue waters shelter other important resources to Los Antiguos, such as trout, salmon and perch, the fly-fishermen's pipe dream.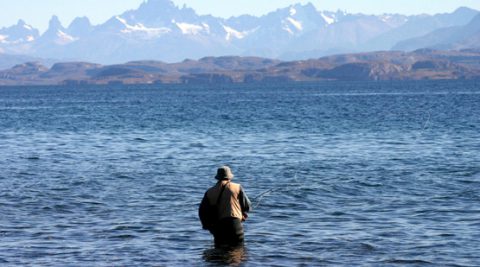 Los Antiguos is located very close to the Chilean town Chile Chico, which may be visited only by crossing a footbridge over Jeinemeni river (apart from customs).
This is undoubtedly an insurmountable Patagonic Oasis.