Visiting Escondido and Fagnano Lakes, located in the heart of Tierra del Fuego island, is one of the must-do activities when touring Ushuaia..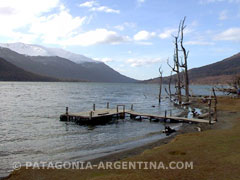 The Escondido Lake, which means "hidden", it's located at the foot of Garibaldi mountain pass. In order to arrive there you have to travel 60 km. to the north of Ushuaia, passing the main winter sports centers.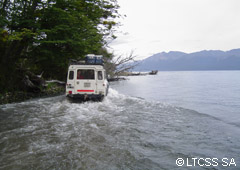 The first 50 km. along the National Route Nº 3, until Garibaldi pass, are paved. The remaining kilometers, until Hostería Petrel, at the head of the lake, are not paved. From this point onwards you can plan some hiking or fly fishing excursions.
To get to Fagnano Lake, 100 km. north of Ushuaia, you have to continue along National Route Nº 3, passing by the Río Olivia valley and the sawmills area, to its easternmost tip where Hosteria Kaikén is located.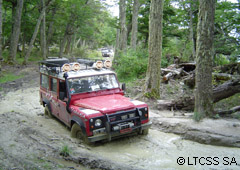 Lake Fagnano is one of the largest in the world, and has a singular feature: it occupies an active tectonic depression which separates the Southamerican and Scotia Plates. Therefore, along the central part of the lake there is a geological fault: the Magellan Fault.
The woods in the surrounding mountains are primary forests, this means that they haven't been exploited by men.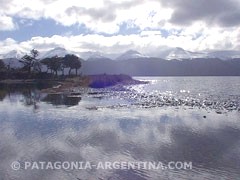 To know these two lakes you must have a full day. You can perform this excursion on your own vehicle, as the roads do not pose major difficulties. Or you can choose to hire one of the commercial options, including 4 wheel drives, having lunch or snack by the lake as well as some other activities.