Nature at its purest, the silhouette of Lanin as background and the warmth of Aboriginal communities that provide services along the route make this ride one of the must-sees in Patagonia.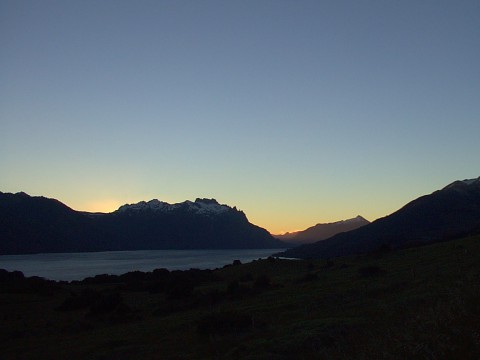 Taking Provincial Route 61, at Km 8, you will find the C.E.A.N. (Neuquén Applied Ecology Center), a splendid hatchery for trout and other species; a recommended visit. At Km 22, you will arrive at the east end of Lake Huechulafquen, the entrance to Lanin National Park and the mouth of the Chimehuín River. This site is a haven for fly fishermen, recognized worldwide thanks to the quantity and quality of the pieces obtained.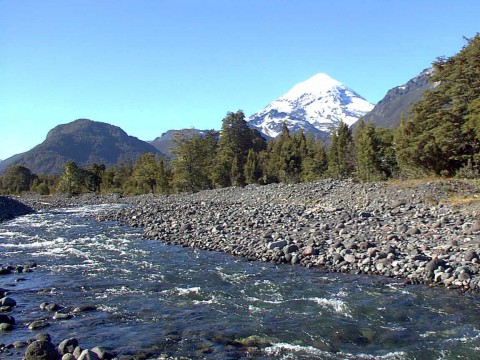 This road borders Lake Huechulafquen on its northern margin, with many places for free and organized camping, along with hosterías dedicated almost exclusively to the attention of fishermen. A stunning frame dominated by the ever closer silhouette of Lanin Volcano, escorts all the way.
Some 30 Km. ahead you will find Puerto Canoa (with a daytime campsite) offering the "El Bosque" educational-interpretive path, a 30-minute walk. You can also take a catamaran for a marvelous excursion on Lakes Huechulafquen and Epulafquen
At only 3 km. away do not miss a visit to an area called La Unión, a narrow stretch with peaceful waters joining Lake Huechulafquen with Lake Paimún.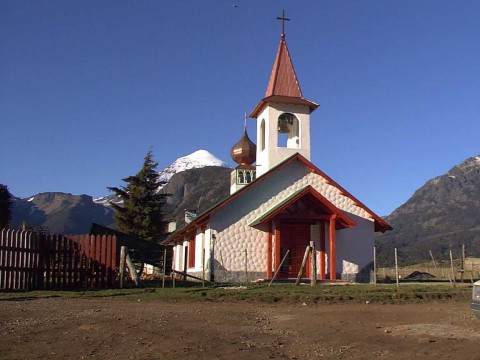 There is a military outpost and the chapel María Auxiliadora de Paimún. This chapel, with a very particular architecture, was finished in 2000. It is worth visiting. Inside is a bronze bell 400 kg. weight and colorful stained glass inspired by The Lord of the Rings, by Tolkien.