A snow park in winter and a viewpoints tour in summer, Batea Mahuida volcano is one of the must-sees of Villa Pehuenia Moquehue.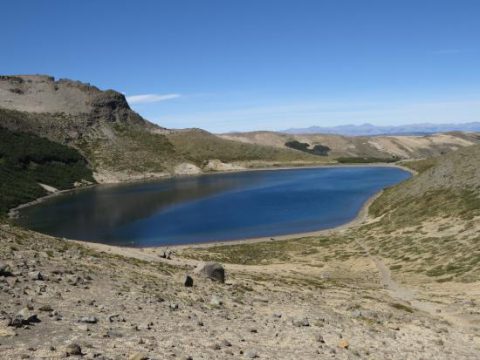 The volcano is located in lands that belong to a Mapuche community known as Puel. Nowadays they have a very interesting business that consists of using this hill as a Snow park during winter and as a recreation center with horseback riding activities and bicycle rental during summer. They also offer the service of local people as guides for trekking on the slopes and to climb to the top of the hill.
In order to reach the volcano you will have to take the provincial route no. 13 towards the Paso Icalma.
After passing the border police post you will have to continue for approximately 3 and a half kilometers. There is a sign that will guide you, on the left, until reaching the volcano.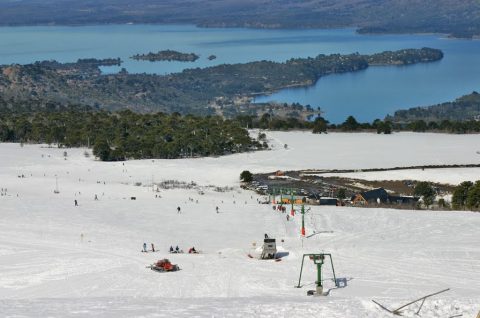 The road is winding, it crosses araucarias forests and it lets you get very close to the crater. The final part of the trip can be made on foot. The view from the top of the volcano is amazing: the Moquehue and Aluminé lakes down, the Lanín and Villarica volcanoes across, and the golden lagoon in the crater of the volcano.