Villa Regina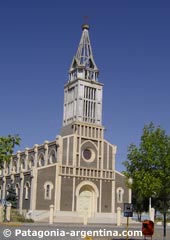 It was founded as an agricultural colony on the 7th. Of November, 1924 by Ing. Felipe Boloni and the contribution Of four hundred Italian families arriving from the post-war period. Initially it was called Colonia Regina Alvear, and then after the then president´s wife, Villa Regina.
Located in the southeast area Of the Alto Valle del Río Negro, is the third locality in population. Its 25,000 inhabitants are involved in the fruit production as apples, pears and also extensive vineyards. For this reason every March the town celebrates the Fiesta Provincial de la Vendimia
The street layout is very irregular, and the city is split in two by Route 22. The first thing calling your attention will be a monument to the Comahue Indian; an excellent panoramic point towards the city and part Of this spectacular valley.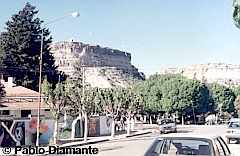 Some 10 km. away you will find the Club Nautico Villa Regina on the The Río Negro and a raft service to take you to Island 58 that in reality is not an island but a small peninsula surrounded by a dry river branch.
It is a wonderful place to spend the day outdoors. You will enjoy a good swim and a camp is available with the essential services.
While you are visiting the region, visit an interesting fruit establishment near Route 22, called Cooperativa Reginense, with more than 56 years dedicated to the production Of wine, champagne, juices and their specialty, the famous cider "La Reginense".
This city is called the Pearl Of the Valley and rightly so: it is another good place to discover when visiting Patagonia.
See Also: The Cold Region Wines