A subjugating and disturbing landscape: a forest of cypresses submerged in the clear waters of Lake Traful.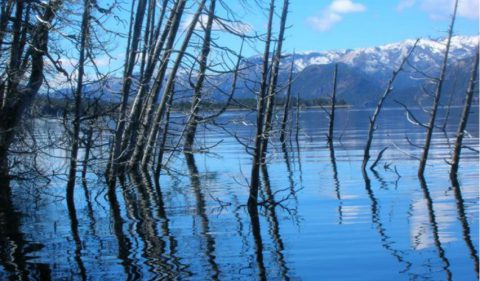 To be able see this almost supernatural spectacle it is necessary to make a navigation on Lake Traful. And that's the best part of this tour.
To see the submerged forest there are three options: to take the boat that leads to the other side on a guided tour, to rent a boat or kayak and paddle on your own, if the day permits, or hire a diving excursion, if the season is appropriate. No matter which option you will live an amazing experience.
The forest is formed by some 60 totally dried and without leaves gray cypresses , that emerge from the lake probably due to past landslides.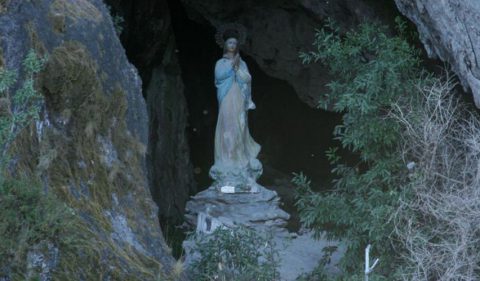 The sanctuary is also located on the north coast of Lake Traful and in the interior of the cave there is an image of the Stella Maris Virgin from the year 1973.
This cave is approximately 7m. high in a very humid environment, which favors a very attractive vegetation like ferns and wildflowers like chilca and fuchsias.