Playas Doradas is located 28 km east of the city of Sierra Grande, along the provincial route RP 5, on the Argentine Sea.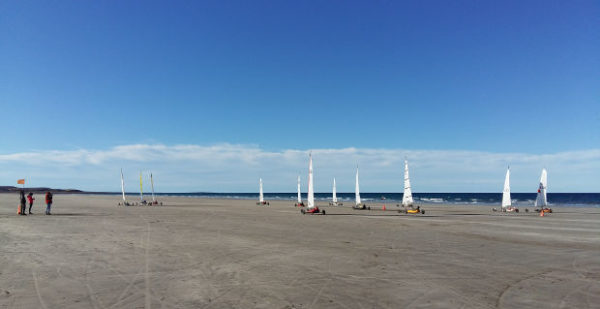 The villa is exclusively dedicated to tourism, port activities, fishing and water sports. Located on the San Matías Gulf, it has 3 kilometers of long beach on a gentle slope of very fine sand, unique in the country, product of the fragmentation of quartz, silica and shell which produce a golden reflection that gives the place its name.
To the north of the beach is the mouth of the El Salado stream, which gave rise to the area (natural limit where the "Islote Lobos" complex begins). This irregular course of water empties into the sea forming a large bay, framed by dunes of considerable height. Due to the wide tides, the high tide floods that hole and forms a transparent lagoon, ideal for canoeing, sailing and windsurfing.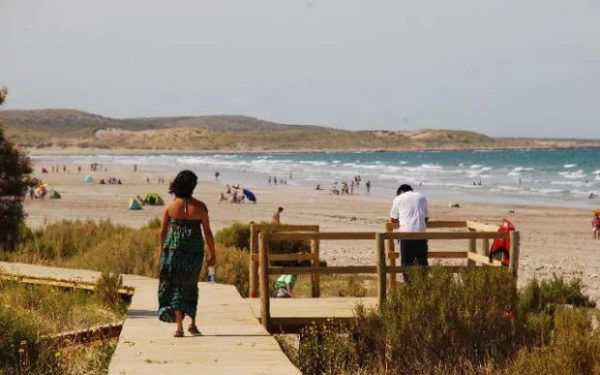 Low tides also bring down mussels banks, estuaries of amphibian plants and crabs. The stream, in its final section, empties into the gulf. There are also other small beaches belonging to Playas Doradas, such as Costa Dorada Urbanization, La Isla, La Bonita, Los Suecos, Las Casitas and Punta Colorada. These beaches follow Playas Doradas heading south and are easily accessible via a coastal path. Unlike Playas Doradas, in these ones the slope is much steeper. They are usually visited for fishing purposes.
Every year, approximately in mid-February, the National Golden Beach Festival takes place. It is about two nights of festivities with musical and humorous shows, the coronation of the little snail (caracolito) and, as a finishing touch, the election of the National Queen of Golden Beaches.