El Cóndor Beach Resort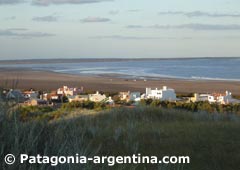 In the vicinity of the mouth of the Río Negro, only 30km. from Viedma and Patagones, you will find Balneario el Cóndor, or "La Boca" (so called by local people), a small tourist village characterized by ample beaches.
The Avenida Costanera that is paved, offers a stroll that ends where the cliff begins.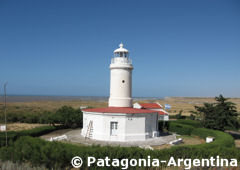 The oldest lighthouse in Patagonia, can be visited and is located near the cliffs. Precisely, under these cliffs you find an area known as Playa El Faro where you can rent beach tents and parasols, play volleyball and have a drink. The mouth of the river is also a good place for fishing atherines, pescadillas and sole. In fact, the local people call this place "the fishing bowl".
See also: http://www.patagonia-argentina.com/i/content/loros.php