How to travel with your pet without dying during the attempt?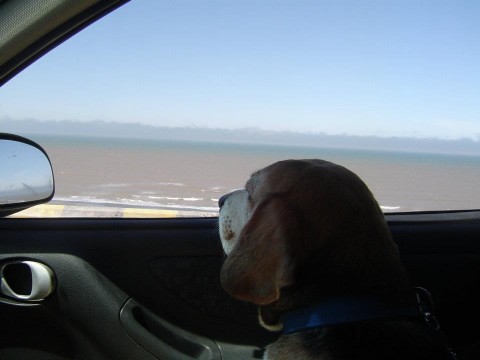 Those of us who have a pet know that at the time of traveling, always the same problem arises: who will take care of our beloved creature during our absence?
Added to that, the idea of the trip reminds us (in advance!) of how much we will miss our pet. The key is to think about its needs and our travel plan. That is, we have to balance things.
Fortunately, there are many options for traveling within Argentina with your pet while avoiding inconveniences. So, the following items shall be considered for the trip to be pleasant:
Prior to the trip, a visit to the vet will help to learn about the special cares that will be required at the time of the journey.
Traveling by car is the least stressful option among all for the pet. In this sense, water and ventilation are the key factors to keep in mind.
A good alternative is to start "practicing" before the trip, for the animal to get used to the vehicle and movement. You can also teach it to eat in the car. Try to generate a proper "domain" (eg. a wide box). This will make the animal feel comfortable and at the same time preserve the hygiene within the vehicle.
Once on the road, at each stop you have to give the pet some time to stretch and walk around. This will keep it quiet.
If the decision were to travel by plane, beyond the steps to take with the airline (health certificate and an approved container), one of the suggestions is to provide the pet with some old clothes, blanket or towel from home to make it feel more relaxed and help lower the stress.
The lodging: one of the great dilemmas
Hotels and lodging establishments are not always ready to welcome pets, which makes it a challenge for us when we decide to travel with them.
However, there are alternatives such as cabins, apartments for rent and even some hotels that allow pets. A quick Internet search will show you the options available in your chosen destination.
Once resolved the issue of accommodation, one last recommendation: carry a first aid kit designed for your pet, some of its favorite toys as well as the food you usually feed it with.