Lake Roca is ideal for fishing brown trouts, rainbow trout, salmon and perca between November and March. Besides, you can spend the day or the night there since there is a camping area.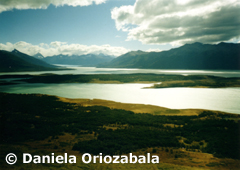 First you have to take route 15 and go through this typical patagonia road full of low vegetation such as Calafate, coiron, peinecillo and mata negra (black grass), among others.
You will pass Huyliche and La Anita farmhouses where you can witness the getting of the wool from the sheep between November and March.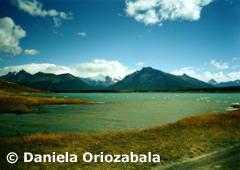 The humidity and flower growth will be in crescendo since you are getting closer to the mountain range. When getting into National Park Los Glaciares, the scenery turns rich in vegetation forming a forest of typical trees of the region such as ñires, notros, coihues, it's a quite area, away from the winds… a dreamed place.
Near this site you will see Cerro Cristal where you can walk around and watch archaic paintings.