Glaciarium is a modern interpretation glaciological centre, and one of the few Glacier Museums in the world. The understanding of glaciers and environmental awareness are the main subjects.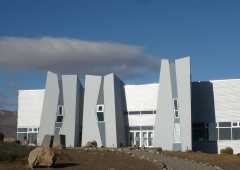 The architecture is quite unique and the façade of the building is reminiscent of the face of a glacier. The exhibits include models, dioramas, photographs, screens, interactive representations, a 3D documentary, and other modern resources that provide an enriching experience.

Glaciarium is open from 9 AM to 8 PM during the tourist season, and from 11 AM to 8 PM during winter (May to August).
You can get there from downtown El Calafate in a shuttle service running from the building of Provincial Tourism Department every hour. Ask for Glaciarium transfer.
If you decide to go on your own, take Route 11, the same that leads to the Perito Moreno Glacier, and drive 6 km. from the center of El Calafate.

The facilities include a café, an ice bar and an Ecoshop, which sells a wide choice of objects made from discarded materials, recycled and with low environmental impact.
The Glaciobar Branca is the first ice bar in Argentina and the only with glacier ice. A must for an unforgettable experience below zero, it has capacity for 25 people and the maximum stay is 20 minutes.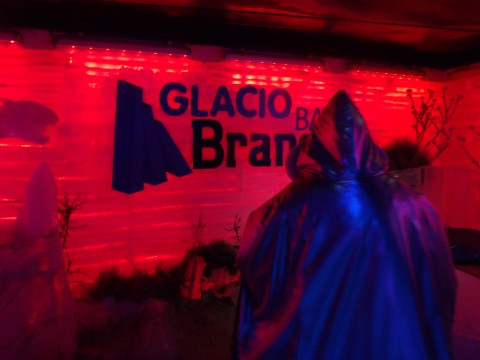 Visitors receive a coating, gloves and boots prior to admission. It is also recommended to wear warm clothing.
A new option to complete your visit to El Calafate and the Perito Moreno Glacier. It's worth it!