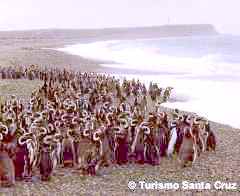 The cape is at 133 km on a dirt road.
In 1876, gold mixed with sand and from 1885 the gold fever turned Cape Vírgenes into an urban nucleus but it did not take very long to decline;
hardship and enormous difficulties facing the miners,
returned this scenery to be again a part of the patagonian desert.
Today, the cape is quite an interesting point, we recommend a visit between the months of October and April when it becomes the second largest penguin sanctuary in South America after Punta Tombo (Chubut).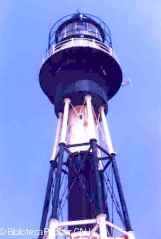 Each year some 80,000 Magellan penguin mates choose this place for nesting. There is a visitor center and a self-guided interpretation path.
At the extreme south of the continent you will find the Cape Vírgenes Argentine Lighthouse operating since 1904.