Los Alerces National Park (Lakes)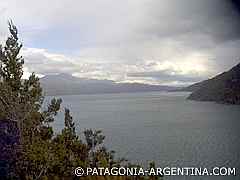 On routes 259 and 71 you reach the Los Alerces National Park, that covers an approximate area of 263,000 hectares. On the right bank of Lake Futalaufquen you will find Puerto Limonao, where you can board the excursion boat.

This is the most important excursion of the area. It is full day and it covers a route of 102 km.
You navigate Lake Futalaufquen, the Arrayanes River and Lakes Verde and Menéndez, to reach the millenary Bosque de Los Alerces.
These trees measure up to 3 m. in diameter and 70 m. in height with an age up to 3,000 years.
This exceptional attraction is located right on the limit where the Valdivian Jungle begins.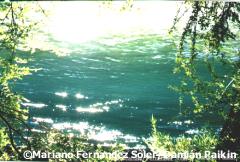 In Lake Menéndez you can appreciate also the majestic Tordecillas Glacier that reaches a height of 2,420 m. Sometimes the Arrayanes River carries a low volume of water, making its navigation impossible so the excursion must be taken on land until you board a boat at Puerto Chucao, in Lake Menéndez.
This excursion can also be made by land, following the lakes and the Arrayanes River. At Villa Futalaufquen there is an Interpretation Center where you can review information on the natural features that the Park offers and different interpretive paths as: Flora Nativa, Cinco Saltos, Los Pumas, Pinturas Rupestres, Cerro Alto Dedal and Cascada Tío Mindo, among others.