Patagonia tours: which one?
The great variety of Patagonia Tours that you can find online, is the topic we will shed some light on along this article. You probably arrived here because you are seeking travel options for your once in a lifetime tour of Patagonia. And you can't go wrong.
We'll start with a selection of popular choices and then move on with details and tips. By the end of this article you will have learned essential background info, travel ideas and alternatives to help you choose the Patagonia tour that suits you best.
Six of the best Patagonia tour itineraries to travel during 2022 & 2023
Which Patagonia tour is ideal for you?
Given the fact that the possibilities are multiple, it is normal that at this stage you still can't decide upon the type of tour that will best match your travel style. We have classified them in different subgroups for you to consider.
Classic Patagonia tours
What to expect? Unique scenery, amazing land, sea and lake excursions, history.
Key places to include? El Calafate, Ushuaia, Bariloche, El Chaltén, Torres del Paine.
When to travel? All year long but specially September to April for longer days and better weather conditions.
A Wildlife Patagonia tour
What to expect? Close encounters with Penguins, Sea Lions, Sea Wolves and Southern Right Whales.
Key places to include? Top spot to visit is Puerto Madryn and Valdes Peninsula area.
When to travel? From mid August to mid March.
Adventure tours in Patagonia
What to expect? Moreno Glacier trekking, off road excursions, kayaking among icebergs, diving and snorkeling with sea lions plus a myriad of other thrilling options that keeps growing every year.
Key places to include? Puerto Madryn, El Calafate, Ushuaia, Bariloche, El Chaltén, Torres del Paine.
When to travel? All year long, but exact months will depend on the type activities to include. Check with your travel agent if in doubt.
Patagonia tour + Cruise
What to expect? Short routes (1 to 5 days) navigating fjords, Magellan Strait, Beagle Channel, Lakes Argentino and Nahuel Huapi.
Key departure ports? Bariloche, El Calafate, Ushuaia.
When to travel? October to March.
Hiking Patagonia tours
What to expect? From easy trails, amidst a natural beauty not to be seen elsewhere in the world, up to the most challenging adventures like the Expedition to the Continental Ice Fields.
Key places to include? El Chaltén, Ushuaia, Torres del Paine.
When to travel? October to April.
Patagonia tours as gateways to Antarctica expeditions
What you will see: Beagle Channel, Drake Passage, Shetland Islands, Penguins, Antarctica. Note: any Patagonia tour can be combined with an Antarctica cruise as long as you can make a break of 8 to 14 days in your land itinerary upon arrival in Ushuaia.
Key departure port? Ushuaia.
When to travel? From mid October to mid March.
---
Patagonia tours by destination
These are the highlights or "must see" places when traveling to the Patagonia Region. Most Patagonia tours lasting about one week will include at least two of them. They all are iconic and worth the while visiting.
---
The best time of the year for a Patagonia tour
Not only where, but also when to travel is of uttermost importance for a Patagonia tour in terms of what you'll see and experience in Patagonia, Land of Myths and Legends. These are the pros and cons of each season:
Peak season, from November to March, is naturally the preferred time frame basically because days are longer allowing for more to be done. Nevertheless, you still may visit Patagonia at any time of the year.
October and April are good choices too when looking for Patagonia tours, as weather is more benign than during our winter (June to September). Also, there is an added bonus: the prices of Patagonia tours to travel during these two months, considered as mid-season, can be less expensive.
December and January constitute "ultra peak" season for Patagonia tours on the other hand. This means that, if searching for Patagonia tours taking place during this particular time of the year, you really need to book months in advance. Especially in the case of Patagonia tours including cruises.
During cold season, from June to September, certain activities are not possible due to weather conditions (i.e: Patagonia tours that focus on serious hiking do not run). However, this is the time for winter sports. In other words, most of the options for Patagonia tours running during the austral winter are somehow related to snow activities. Additionally, this is the best season also if whale watching in Patagonia is in your trip's wish list.
Keep reading!
The information in this page will help you choose the best trip to Patagonia. A trip that will not only match your travel style but remain in your heart and memories forever.
---
Additional resources to plan a memorable Patagonia tour
Is a Patagonia tour a good travel plan for a family vacation?
This is the first question that may come to mind to many of you considering a Patagonia tour, and the answer is a loud "yes indeed!". Being Patagonia such a natural paradise, the possibilities this region offers to enjoy and have fun with your family are terrific. A successful and memorable family Patagonia tour needs a bit of extra planning though, such as making sure before traveling that the activities it will include are a good fit for all family members.
One good example of this is a very popular activity in some Patagonia tours, the ice trekking, which is strictly age restricted. Many people learn about this a bit too late… like for instance, after having paid for it. So here are some tips to better evaluate your Patagonia tour's inclusions for family traveling:
Make sure your Patagonia tour is not too heavily loaded with long or physically demanding activities every single day after the other. Otherwise, your holiday in Patagonia may become tiresome for some members of your family, as you would find yourselves waking up every day 6 AM. Your kids will appreciate!
As already mentioned, if your Patagonia tour includes glacier trekking, then you must know that only people aged from 10 up to 65 are allowed. Other restrictions like pregnancy and some health issues also apply. Make sure to check with your travel agent before booking. Rules are strict and money is not refunded if you do not meet the requisites for the activity.
Although they are not in Patagonia, it is very likely that your Argentina tour will include a visit to the Iguazu Falls. If so and if possible, try to avoid July (winter holidays in Argentina) as it gets really packed by locals. This tip also applies if you will travel to a destination generally included in many Patagonia tours, the city of Bariloche in the Andean lakes district.
Traveling to Patagonia with young children? Ideally, it is better to avoid the toddler phase, as most Patagonia tours require flying into and out from different destinations and switching hotels in a relatively short time.
Remember: The idea is always to create shared experiences as a family, while understanding other cultures and seeing this magnificent side of the world from one's very own perspective.
How long should a good Patagonia tour ideally be?
Spoiler alert: there is no definitive answer to this question. Just in case make sure you first check this summary about the region before choosing a Patagonia tour itinerary. Then, read on.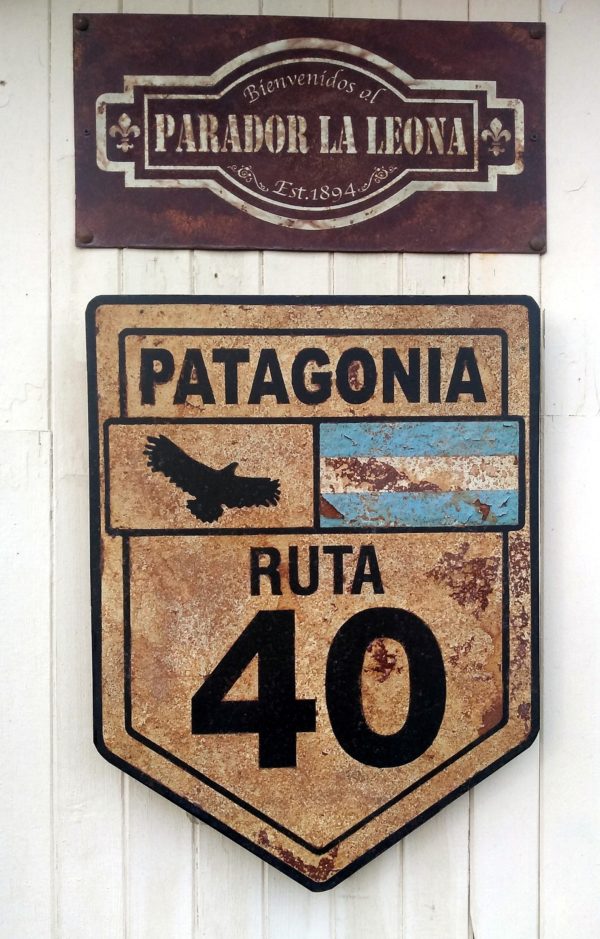 You will find different types of itineraries in Patagonia advertised and, possibly, you will make your choice according to one main feature, be it its duration, price range or if it is an adventure trip or a sightseeing one.
If focusing on the duration of a typical Patagonia tour, you need to consider spending at least one week in the region, strategically visiting the two or three areas of Patagonia that appeal to you the most to travel to. Ten days up to two weeks would be the ideal length.
However, in the event you already are in Argentina with little time left but still wish to add a flash side trip to Patagonia, then you will need to select to visit just one of the iconic destinations Patagonia offers (read below).
---
How many days to stay at each of the must-see destinations when arranging a Patagonia tour?
Short answer: minimum 3 days per destination, as follows:
At El Calafate you need one day for the Perito Moreno Glacier, another day for navigation among icebergs and other glaciers, and a third one to make it possible to fly in and out of town. In other words, the bare minimum is three days. And there are many reasons to further extend the length of your stay at El Calafate, such as visiting Mt. Fitz Roy at El Chaltén, and the Torres del Paine National Park in Chile (both are accessible as day outings leaving from and returning to El Calafate).
At Ushuaia also 3 days is the recommended length of stay although, if compacting a bit your schedule of activities, you could get away with 2 days here. One day will be for the Tierra del Fuego National Park and Train of the End of the World, and the second one for a half day Beagle Channel Navigation plus an excursion to Tierra del Fuego island's lakes if your flight's departure time permits.
Puerto Madryn requires three days: one full day devoted to Valdes Peninsula and navigation among whales and another full day to meet and walk with the Penguins at Punta Tombo and also visit MEF at Trelew. The third day is needed to fly out of town, given the fact that generally no flights depart late enough to catch them after a full day excursion.
If including Bariloche in your trip consider this city deserves 4 days or even more: it is the gateway to visit the Andean Lakes District, Part of Route 40, the Seven Lakes Road, San Martín de Los Andes and even cross to Chile in the breathtaking International Lakes Crossing from Argentina to Chile and back.
What is the average cost of a Patagonia Tour?
A 10 days long Patagonia vacation comprising all hotel nights with breakfast, all the relevant full day excursions plus land transfers starts at well above USD 1500 per person, airfare excluded, during peak season at any reputable Patagonia tour specialist travel agency.
Beware of Patagonia tours advertised below a certain price threshold, as quality of services is of paramount importance when traveling to remote destinations like Patagonia: lower rates will be reflected on the type of vehicles that'll be used for your transportation and the condition of their tires, the group sizes, the real expertise of the guides and drivers, etc. These are things which you should not cut down on costs during what will probably be a once in a lifetime travel experience.
---
★NOTE★ This piece of content will be regularly updated to add new travel questions from our readers, so check back from time to time until you finally outline the Patagonia tour of your dreams.
Extra background information relevant to many Patagonia tours