The typical outings in El Chaltén are the hiking ones. Other challenge is the practice of mountain climbing on some of the imposing granitic needles surrounding the village.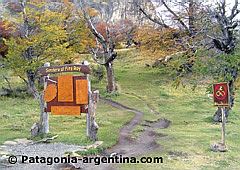 There are many options: you can take simple paths, through the woods; others that include some climbing; or you can choose one of the most challenging expeditions on the planet: go through part of the Patagonic Continental Ice Field, where the Glaciers are born. In order to help you to decide we have a quick guide and several useful advices.
The best season to perform the activities proposed in El Chaltén goes from December to March.