Malargüe, a hidden paradise:
Reaching out for the south and the mountain range, entrapped between bare landscapes and very little fauna, the town of Malargüe finds its place. It isn't a popular place during the warm months, but it displays a vast amount of interesting proposals during the months in which the snow covers the mountains.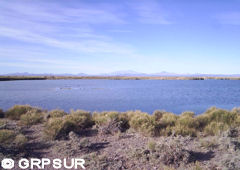 You will find this city through information that goes from mouth to mouth, maybe recommended by a friend. This way, Malargüe constitutes a unique experience that will arrive at the right moment, neither before nor later. If you take enough time to discover it, this area unfolds before your eyes in a series of unique natural spectacles.
The Cavern of the Witches and the Provincial Reserve of Llancanelo are two of the main attractions of this place. During wintertime the southern winds, starting to blow, reach out for the desert and the valleys turning them into an ideal place for the winter sports. Valle de Las Leñas is a famous place for doing these activities and has consolidated as a classic for skiing during this season.
It offers twenty-six snowboard and ski tracks, and a structure dedicated to offer the traveller all the services necessary to perform diverse sports. The valley extends following the stream named Las Leñas, which is hidden behind a great number of majestic mountains.
The south of Mendoza offers attractive possibilities, and is worthwhile to visit. Dare to explore this place.