Creating awareness for a sustainable tourism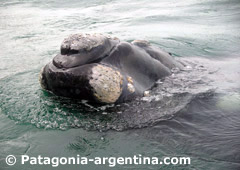 Ecotourism in Península de Valdés
Puerto Madryn and its surrounding towns get ready for another explosive season: approximately 200.000 tourists are expected between June and December. This so called ecologic tourism is a worldwide phenomenon still growing, which includes watching exotic species, as well as those in danger of extinction, Southern whales among them.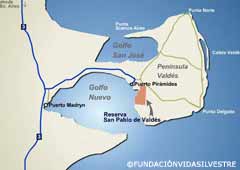 Whales in the Bay
Vida Silvestre Foundation (a partner of WWF) introduces the Whales in the Bay Project, created to prevent whales and vessels from colliding in the Nueva Bay located in the Valdés peninsula.

Orca Project
This program of observation and study of killer whales (Orcas) behaviour in their natural state was begun in Puerto Madryn, Patagonia Argentina, in 1975. Among other activities, this project has identified, named and coded each Orca that it has observed in Punta Norte, Valdes Peninsula.