Nación Evasora
They are a rock band from Patagonia, that grew upon their own passion and guts. They are celebrating their 10th year together and have released their first CD album: Señor Uno.
Ten years ago at the Cultural Center of Viedma, in northern Atlantic Patagonia, Nación Evasora played live for the very first time. Their name was exotic, and friends and passers gathered to listen to them.
When the show was over, this audience left the venue with the feeling of having been in front of a band with the strong desire and effort to pull out the best from their souls and give it away to their listeners.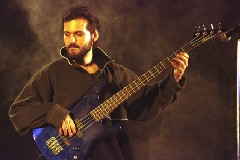 Today, with their own story in their shoulders and coherent with those early days' attitude, Nación Evasora's (www.nacion-evasora.com.ar) current and past members of the band celebrated this first decade in the same Cultural Center that sheltered them at their debut: Manuel Espinosa, lead guitar and vocals, Christian Ludueña (bass), Federico Falcón (drums), Leandro Oyola, former singer and current lyrics writer. All of them were together again on stage, in a very warm gig.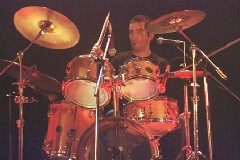 The video wall showed different appearences by the band and many guests played on stage as well, paying their small tribute to Nación Evasora: Claude Ávila, Leandro Isaac, Diego Lawrie, Lisandro Aristimuño, Alejandro Antenao and Alejandro Pérez.
That very night they announced the release of their fisrt CD album: Señor Uno.
"Señor Uno" compiles this rock band's best songs, with a very polite production from Tixa Records. The album was recorded and mixed in Buenos Aires.
Patagonian Rock, rock with poetry, rock with ideology; that's what nación Evasora stands for.