What to buy in Bariloche?
Chocolates are the typical souvenir from Bariloche, however the alternatives do not end there. Learn what to buy once in Bariloche.
There are many chocolate shops alongside main street where you can choose from boxes with a standard assortment to more personalized presentations and combos for special occasions.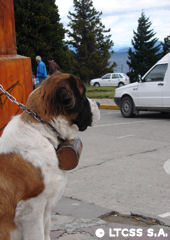 Also, typical from Bariloche are the smoked delicacies that come in special packages to be safely carried with you back home. Besides deer and trout, there are smoked mushrooms and spices.
Finally, knitwear made in Bariloche is also a classic, either a sweater or a woolen cap are a must in your luggage if you've been to Bariloche.
4 days, 3 hotel nights with breakfast. Taxes. Transfers in/out airport-hotel-airport at Puerto Madryn. Excursion to Península de Valdés. Excursion Punta Tombo (penguins colony)
Transfers in/out. 4 days, 3 nights with breakfast. Excursion Perito Moreno Glacier. Nautical Safari. Excursion Estancia Cristina Classic (summer) or Rivers of Ice (winter). Bilingual (Spanish-English) guides. Taxes.
4 hotel nights with breakfast. Transfers in/out airport-hotel-airport at Bariloche. Excursion Small Circuit. Excursion to Victoria Island and Arrayanes' Wood. Excursion to S.M. Andes via the Seven Lakes.