Guanaco breeding: a Patagonian productive project
In recent years it has been conducted in Patagonia an interesting project related to the exploitation of the guanaco. We tell you in this article what the characteristics of these animals are, the extraordinary fineness of their fur and the way it is possible to achieve production without affecting the delicate ecology of the region.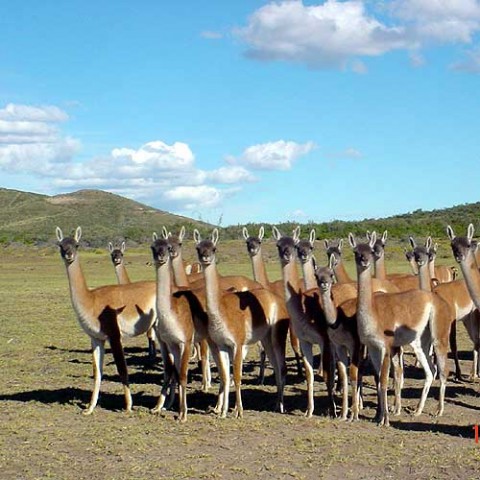 About the species
The guanaco is a species of the camelids group inhabiting the southern tip of the continent, formerly totalling more than 7 million specimens distributed throughout South America. Today we have approximately 600,000 heads, 95% of which are found in Patagonia.
In this reduced habitat, and having been ravaged by the introduction of exotic species such as sheep, by decreasing adequate pasture, and the introduction of formerly unknown diseases, guanacos have become today one of the most promising alternatives to the economy of the region .
They were almost sacred animals to the aboriginal in the area. They got from them food and shelter. Often the distribution of the ancient tribes of tehuelches, Ona and Yamana was directly related to the distribution sites of guanacos. And this coexistence was governed by unwritten laws but always respected: not killing females and their young, sacrificing only a small number of adult males per season.
The arrival of the "white man", the fencing of the fields and their extensive exploitation by species such as sheep, broke that delicate balance and the result was a dramatic decrease in the number of guanacos, which dangerously fell to dramatic levels in the early twentieth century .
Guanacos are related to the llama, the vicuna and alpaca. and just like these animals they are highly valued for their fur. It is similar to the wool, short, fine, light brown, with shades. There are no major differences between males and females which are between 1.20 m. and 1.70 m . tall.
An important feature is the shape of their hooves, which rest on elastic pads. This helps them achieve high speeds in the race and give them ability to navigate rough terrain, while prevents soil damage because they do not raise the surface layer that protects it from erosion.
Project "Guenguel"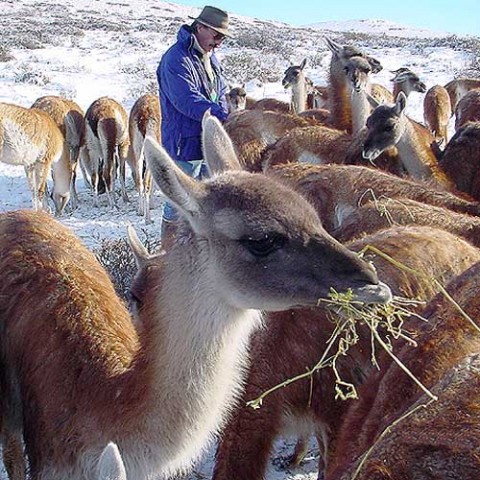 A group of Patagonian natives who spent years to sheep farming, decided to face the adverse conditions of an international market with ever lower prices for their raw material, the wool. They accepted the challenge of change and thus was born "Guenguel Project" which is based on the idea of ​​exploiting alternative production of the guanaco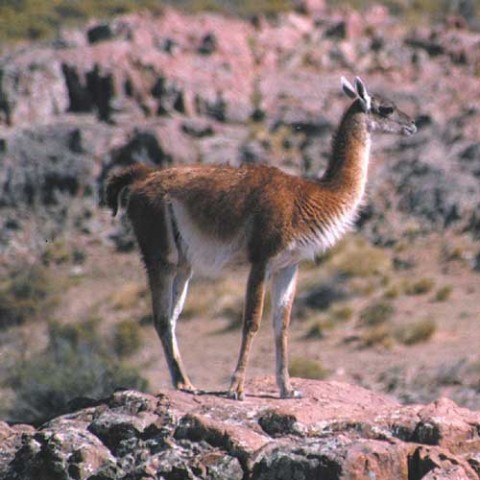 For further info you can visit www.guenguel.com.ar
4 days, 3 hotel nights with breakfast. Taxes. Transfers in/out airport-hotel-airport at Puerto Madryn. Excursion to Península de Valdés. Excursion Punta Tombo (penguins colony)
Transfers in/out. 4 days, 3 nights with breakfast. Excursion Perito Moreno Glacier. Nautical Safari. Excursion Estancia Cristina Classic (summer) or Rivers of Ice (winter). Bilingual (Spanish-English) guides. Taxes.