Commercialized sexual activity
Prostitution is one of the oldest professions in the world. Maybe because it is related to something as essential for human beings as sex is. But the truth is that prostitutes, like gravediggers, will never cease to have clients.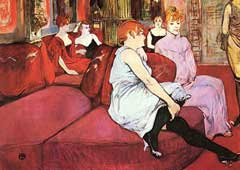 Setting aside value judgments, moral considerations or hypocritical views, prostitution simply "exists". It is right there, in Buenos Aires' Red District and in the end of the world's brothels.
It has been part of the popular imagery through the Moulin Rouge and Japanese geishas. It has been portrayed in artistic works giving birth to characters that have popped up from the frames, such as Berni's Ramona Montiel; it has filled entire pages of books, as in García Márquez's Memories of My Melancholy Whores; it has been displayed on movie screens, as in the case of Pretty Woman…
And after a centuries-long history, it still stirs up the same controversy and unleashes the same passions as in its beginnings. Streets get colored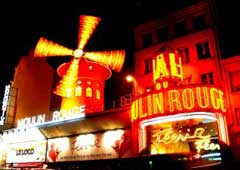 with lipstick, they are turned into modern-day battlefields and get crowded with banners and signs carried by ladies and, at times, also by men, who start fervent discussions for and against prostitution.
Countries argue whether prostitutes should pay taxes on their activity, as is the case in the Netherlands, or be sentenced to death, as in many Muslim countries. However, general worldwide consensus seems to open the way for them to become part of the market economy. After all, prostitution is one of the "business activities" that moves the greatest amount of money in the whole world. According to statistical data, it involves around US$ 12 billon per year.
Prostitutes in Argentina
In the Argentine territory there is no consensus either. The Asociación de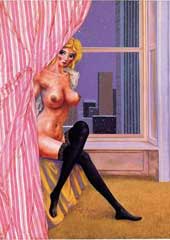 Mujeres Meretrices de la Argentina-AMMAR (Argentine Prostitutes Association) has become a member of the Argentine Workers Association as an Argentine Sexual Workers' Union, thus creating a movement promoting the rights and incorporation of theses workers into society.
But the Argentine calendar includes a contradictory piece of data: the Day against Prostitution. In addition to AMMAR, in Argentina there is a local version of the Coalition Against Trafficking in Women (CATW), the Red no a la Trata (Network Against Slave Trafficking) and Mujeres en igualdad (Women in Equality) that see prostitution as something undesirable. "No woman is born to be a whore" is one of the mottos with which the CATW division for Latin America and the Caribbean defines its position on the matter.
Beyond the ideological plurality of social movements, a typical and healthy characteristic of democracy, governmental authorities also fail to reach consensus. The Argentine Sexual Workers' Union has repeatedly expressed its concern about the mistreatment and persecution suffered by its members, and even the loss of some fellow workers fallen in service and in the struggle. For example, the homicide of AMMAR Rosario General Secretary, Sandra Cabrera, who had pressed charges against the local police for alleged bribing and abetting in sexual exploitation of children, or the murder of sexual worker Andrea Machado.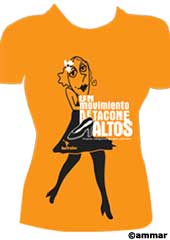 In addition, it seems that the sexual work situation in Argentina is more dependent on geography than on serious governmental policy. For instance, in Santiago del Estero (a province to the north of the country), Section 83 of the Code of Misdemeanors authorizes the police to arrest sexual workers in public places; in Jujuy, AMMAR states that "the police are systematically arresting activist sexual workers", while in Ushuaia the situation is completely different.
In Ushuaia, brothels are downtown and in the open, and both these establishments and the women working there have been granted permits by competent authorities. In this way, sexual workers have a permit granted by the Municipality in which they are identified as "alternadoras" (women working in bars in prostitution).
It is estimated that the prostitution industry in the end of the world involves around 300 women. In the city, just a few blocks away from one other, there are six brothels: Tropicana, Red & White,Candilejas, Sheik Night Club, Sonia Night Club, and Blacky. Their rates can be obtained simply by using any Internet search engine. According to a web forum, the average price for the services offered is 150 pesos per hour and 60 pesos for a drink. A drink? Yes, a drink. In order to access some of the "alternadoras" of the place, the client must first buy her a drink, and then the best is to come.
Despite the non-marginal and institutionalized nature of commercialized sexual activity, the most remote city in the world is not a bed of roses. On the one hand, even though prostitution is not banned, of course slave trafficking is. However, many prostitutes have asserted that, not themselves, but many others do work under slavery conditions. These women have been taken from other regions of the country or neighboring countries and have been left in establishments where they work nonstop. On the other hand, mistreatment and abuse cases do not seem to cease. What is more, in 2004, mistreatment ended the life of María Mabel Almada.
Historically correct
In Puerto San Julián, some people want to decorate the city with a new monument. However, not everybody agrees. Because the statue would
commemorate February 17, 1922, a day on which five prostitutes from "La Catalana" – a brothel in that corner of Santa Cruz – used brooms to kick out a group of military men from Varela who inte
nded to celebrate their victory. It should be mentioned that the "side effect" from the celebrated victory involved the torture and murder of 1,500 workers on strike.
After this event, the women were imprisoned and, according to police records, their names were: ConsueloGarcía, ÁngelaFortunato, Amalia Rodríguez, María Juliache, and Maud Foster.
These data are known today thanks to the work of Historian Osvaldo Bayer, who was in charge of collecting the information on the matter.
Rumor has it that this story of the brooms was the final scene in Héctor Olivera's film Rebellion in Patagonia before it was "edited" by censorship.
Antonio Berni, a prominent Argentine painter, gave life to two likable characters: Juanito Laguna, a boy living in the streets, and Ramona Montiel, a prostitute in the arrabal (tough neighborhood). "She (Ramona Montiel) is the symbol of another social reality loaded with poverty, not only based on material needs, as in the case of Juanito (Laguna), but also on spiritual ones, evidenced in the neurotic disorders typical of a woman in her social conditions, stuck in the cobweb of consumer society. (…) It is no longer the small tins and old wood pieces on Juanito-themes paintings, but dress props, fake precious stones, and shiny gold-plated metal pieces. […] Two human realities: Juanito andRamona, different in shape but similar in content, because both of them are the victims of a long-existing imbalance within human societies…"
4 days, 3 hotel nights with breakfast. Taxes. Transfers in/out airport-hotel-airport at Puerto Madryn. Excursion to Península de Valdés. Excursion Punta Tombo (penguins colony)
Transfers in/out. 4 days, 3 nights with breakfast. Excursion Perito Moreno Glacier. Nautical Safari. Excursion Estancia Cristina Classic (summer) or Rivers of Ice (winter). Bilingual (Spanish-English) guides. Taxes.